Social Media Management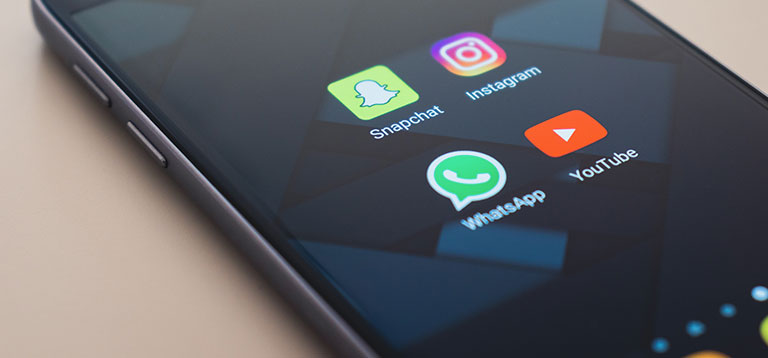 Having an active presence on all major social media platforms such as Instagram, Facebook, Twitter and Pinterest is necessary for any brand that seeks to be an industry leader. We recognize the power of social media and are devoted to helping our clients leverage it to communicate with their customers. Our social media management services are designed to suit the unique needs of the different clients. We leverage our team's expertise to conduct consumer research and digital marketing to develop unique, unified and flexible social media strategies that deliver real results to customers. Our social media plans reflect the individual client needs to give your business the visibility and attention it needs at competitive rates. We are driven by the desire to help our clients achieve higher conversion rates from their social media marketing campaigns.
Focus on Client Business
We appreciate the diversity of the business needs of our customers. Since we know that no one business strategy resembles another, we commit to offer a wide range of social media strategies. Our social media solutions are customizable to suit the unique needs of your business. Our experts work with you every step of the way to understand what your business needs, and deliver just that.
Flexibility and Business Growth
We offer a range of flexible social media solutions designed to suit your unique business strategy. We make sure that the solutions we provide you are customizable and unified and speak directly to your business needs. As we do that, we are keen to maintain the affordability of our solutions. Lastly, we know that as you grow, your business needs may change. We address this by availing limitless options and customization to suit the changing business needs.
Our Professional Focus
We are driven by five main principles, which we believe are essential in designing and implementing an effective social media management strategy for your business.
Affordability – our social media management solutions are affordable to the customers.
Client Satisfaction – we believe that satisfied customers are happy customers.
Diligent maintenance – we conduct research and apply our expertise to offer strategic social media management services that suit your needs
Relevance and strategic outreach – we focus on the relevance of the social media messages to influence your audience.
Quality content – we believe that quality content is key to successful social media marketing.
What We Do
We audit your social media accounts and use the results to optimize the accounts' profiles. The goal of the audit is to identify areas that need improvements and target the social media accounts to your specific audience.
We also manage all of your social media platforms. The specific solutions include;
Creating and posting insightful and engaging content,
Keeping your social media followers engaged by replying to their messages,
Keeping the conversation about your brand going,
Optimizing your social media platforms,
Maintaining brand consistency, and
Building your audience by professionally sharing your social media posts.
We are available 24/7 to provide technical and professional support for your social media and digital needs.