Reputation Management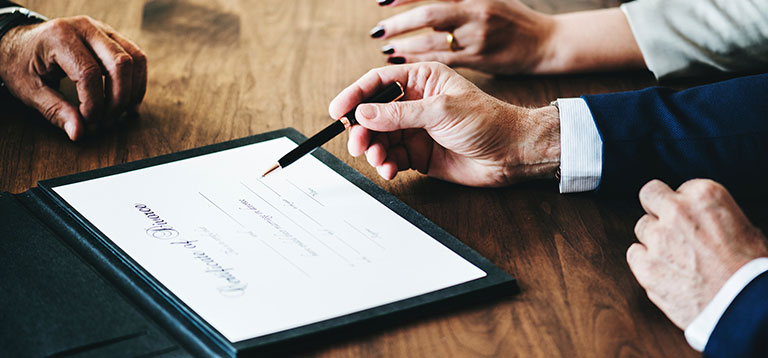 As we live in an increasingly connected world, anyone can leave comments about you or your business online. In many cases, these comments can show up on the first page of search results on Google for anyone to see. This isn't a problem if the comments are positive, but there are times when unfavorable information about you will feature prominently on search engines. Getting it off search results on Google, Bing and Yahoo can be a challenge.
Our approach helps you push down unfavorable search results and permanently remove blemishes to your online reputation as a business or individual.
Take Action to Get Back Control Of Your Online Presence
Unfavorable comments can be seen by anyone who looks up your personal or business name. Potential customers, employers or business partners can all find them in just a few seconds. As time goes by, it can get increasingly harder to remove negative information about you. This is why it's important that you take immediate action if you want to get back control over your online presence.
Useful Online Reputation Management Tips
In general getting negative comments deleted from the Internet can be quite difficult. However, if the review, comment or article contains information that is untrue, you may be able to pursue legal action in the form of a defamation claim against the person or company that created the post. While this is often a lengthy and expensive process, it can result in the information being removed from the website it's posted on and disappearing from search results.
You should avoid clicking on negative reviews that show up after you look up your personal or business name on a search engine. By doing so, you're driving traffic to the site that is hosting the information and helping it become more popular, which can make the problem worse.
How We're Different From Other Reputation Management Services
We understand just how important your online reputation is, whether you're a business or an individual. Your online presence is a very valuable asset in today's world, which is why you want search engine results to reflect positively about you. If there's damage to your online reputation, you'll be happy to know that it's possible to gradually change the negativity for something more positive.
In many cases, search results directing people to negative information can be pushed off the first page of search results. This makes it less likely that anyone looking up your name online will see them. Sometimes, it can even be possible to get the negativity removed entirely.
When it comes to reputation management, our services stand out from the rest of the crowd. When we put together a reputation management campaign for you, you'll get the best possible tools to clean up and take back control of your online presence on search engines and social media sites. We use a direct approach, meaning that you only pay for services that are actually beneficial to you. Once we've cleared the negative press or pushed it down significantly, we'll help you improve your online presence by replacing it with positive information.